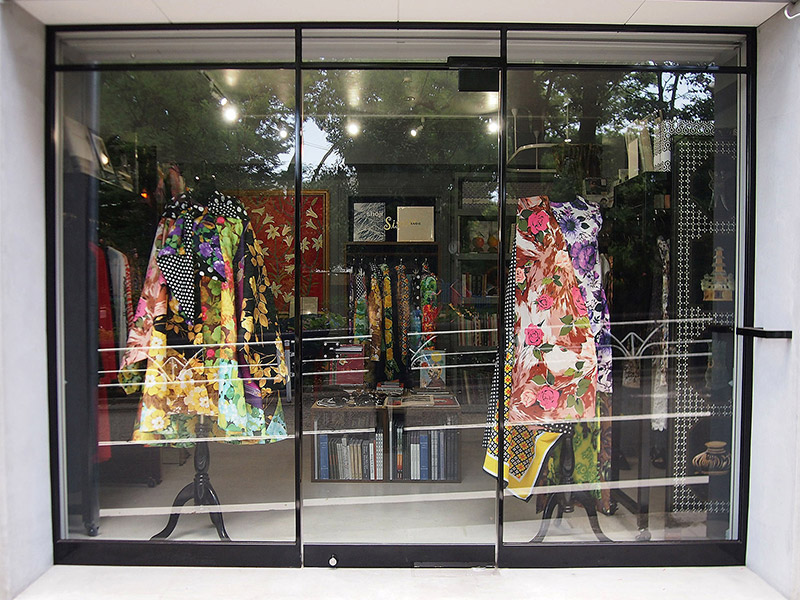 Boutique Information

tel : 03-6407-1285
contact : info@sister-tokyo.com
address : 〒150-0046 東京都渋谷区松濤2-13-10 1F



2008年にオープンしたSisterはレディースアパレルをメインとするセレクトブティックです。
国内外からセレクトしたデザイナーズを始め自由な感覚で古着も幅広くセレクトしております。

また、洋服だけではなく古書のセレクトに加えて、アートフォトブック専門ディストリビューターのtwelvebooksや
映画配給会社UPLINKの協力のもと、書籍の更なる取り扱い拡大や、映画・映像関連商品の取り扱いも行っております。

オープン当時からのマニフェストである「女性本来の意志を持ったスタイル」を更に追求し、
ファッションを通してより良く生きる女性を応援致します。

お探しの物が店内にディスプレイされていない場合でもお気軽にスタッフにお申し付け下さい。


Sister opened in 2008 is a select boutique mainly made of women's apparel.
We have selected a wide range of old clothes with a sense of freedom, including designers who have selected from home and abroad.

In addition to selections of clothes as well as old books, twelvebooks of art photobook specialist distributors.
Under the cooperation of the film distribution company UPLINK, we are expanding further handling of books and handling of movie / video related products.

We pursued "style with original intention of women" which is a manifest from the time of opening,
We will support women living better through fashion.

Please feel free to tell the staff if the thing you are looking for is not displayed in the store.